Porgy & Sea Bass Combo Charters
Fuel surcharge may be added, due to fluctuation in the market.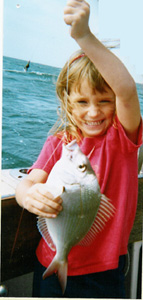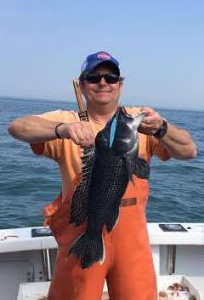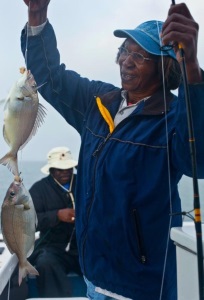 Click the green box above and watch the show!
Porgies and Sea Bass ATTACK!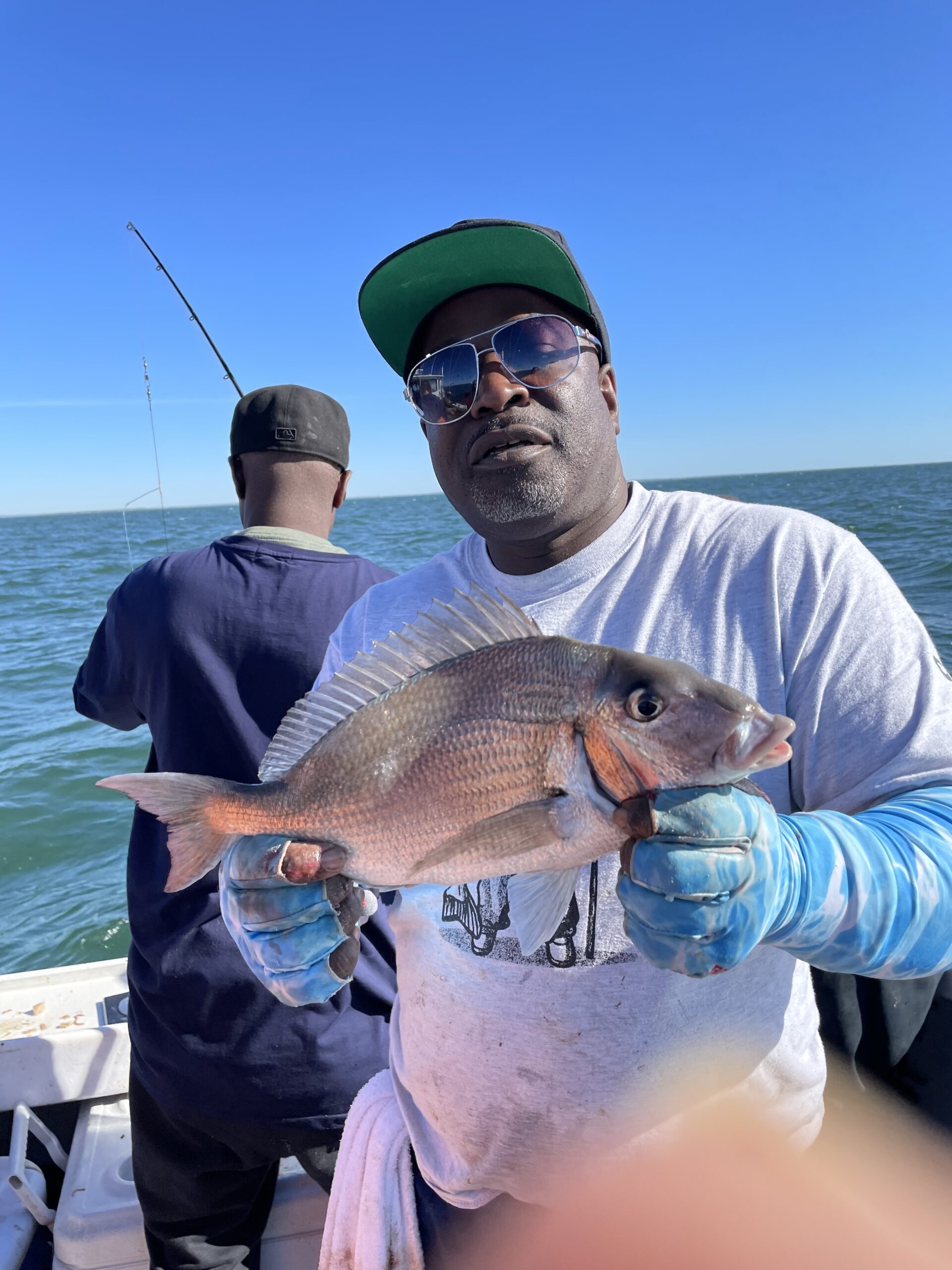 A porgy (scup) fishing charter on Cape Cod is second to none. Scup, commonly referred to as the Porgy, is what kicks off our spring recreational fishery season in Nantucket Sound off the coast of Cape Cod. Like the black sea bass it is a fish with excellent table fair. In the month of May enormous schools of Scup storm Nantucket Sound. Basically a thin, flat fish, bluish and silver in color, they look like a pompano with a sharp forked tail. Porgies hit your bait like an electrical shock and when hooked on light tackle they are a lot of fun to catch.
Scup "Porgies" can be found over a wide range on the east coast from Cape Cod to Cape Hatteras. Scup spend their winters in the ocean waters off the east coast generally south of Cape May, New Jersey. Porgies then migrate to the waters off Cape Cod where the spring fishing is excellent in May and June.
Porgies gather in areas of hard bottom structure in search of their pray; crabs, worms, clams, squid, jelly fish, and sand dollars. Fishing wrecks, rocks, jetties and around pilings are most productive. In the spring and summer months they can be found in waters ranging from 6 to 120 feet. They are a very aggressive fish that attacks the bait. Our favorite way of catching Porgies/Scup is by bouncing a top and bottom rig off the bottom with a strip of squid or clam. Find a pile of Porgies and you will have nonstop action, catching them two or three at a time.
The Massachusetts state record for Scup is 5 pounds 14 ounces caught off Noman's Island on 10/17/83 by Robert Pimental. Every year we start off our season by sending lots of happy people home with coolers full of Porgies. In May and early June it is not uncommon to catch the jumbos that are the size of pie plates.
On the Magellan you will generally find them with sea bass and an occasional fluke or tautog, and now and then a striped bass or two. Please plan ahead and book your trip for Porgy/Scup for mid May or early June and let us hook you up!